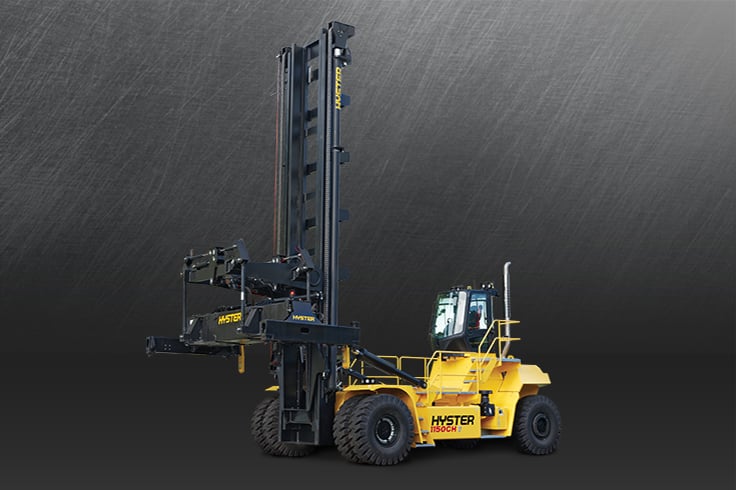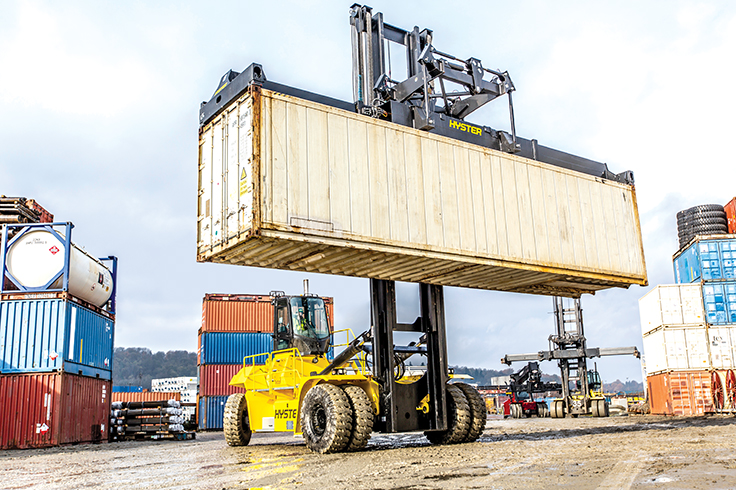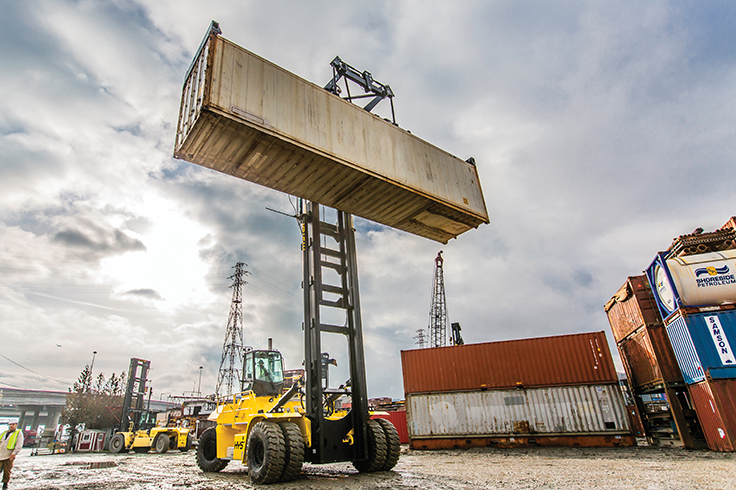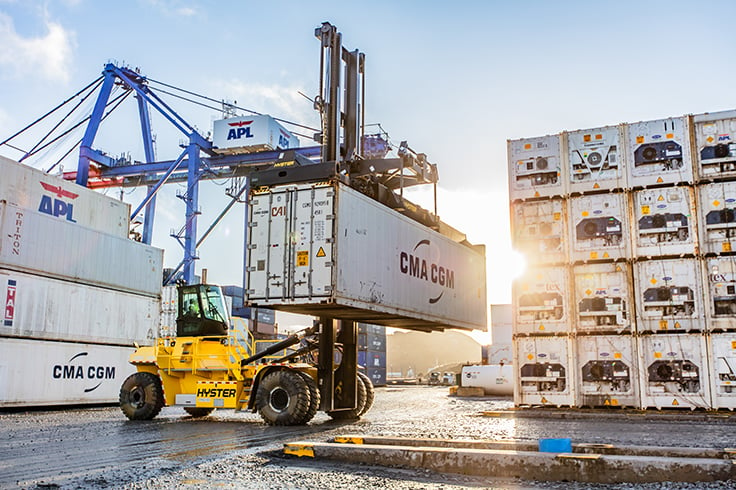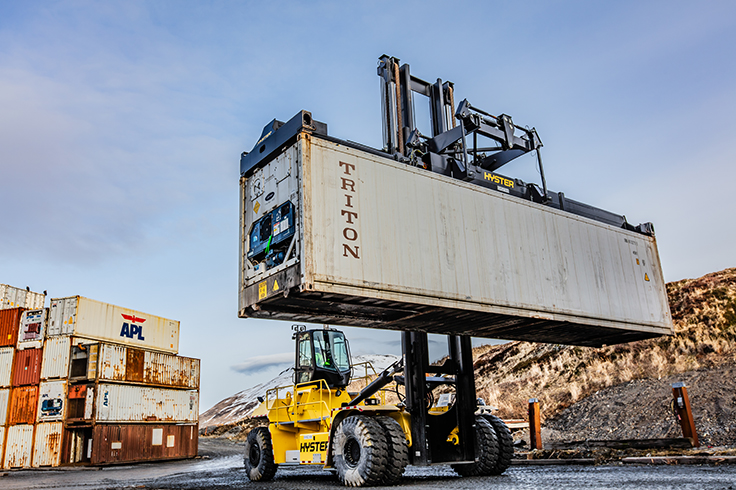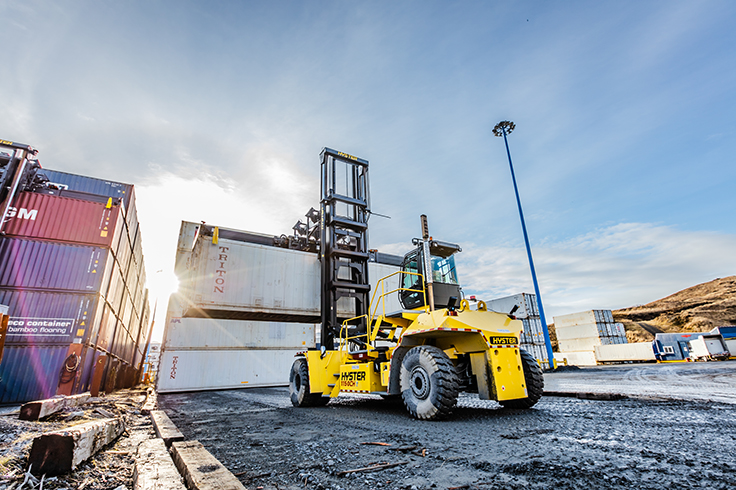 Ergonomic cab
Low cost of ownership
Spreader performance
Durable components
Superior serviceability
Models: H1050-1150HD-CH
Primary Task: Lifting and Stacking, Container Handling
Environment: Outdoors
Power Source: Diesel
Capacity: 82200-90390lbs
Max Load Height: 702
Max Load Weight: 90390lbs
Auto Manufacturing
Ports & Terminals
Details
PRODUCTIVITY, DURABILITY AND COMFORT IN CONTAINER HANDLING
Hyster laden container handlers deliver unmatched productivity in tough applications.
Equipment Type

Container Handlers / Forklifts
The ergonomically designed high visibility cab puts greater productivity within easy reach.
Equipped with a glass top window, curved front and rear windows, the operator cab provides excellent all-around visibility. A spacious, comfortable operator environment and an operator interface with ergonomically-designed controls elevates productivity while minimizing operator fatigue.
The powertrain and drivetrain components have been designed to enable extended service intervals, up to 500 hours, thereby reducing the overall cost of operations of the truck.
The engine design produces great power and torque using a high-pressure common rail fuel injection system with variable geometry turbochargers. Advanced controls enable the Cummins QSL 9L engine to provide peak performance and operating efficiency while delivering great fuel economy and durability.
To maintain optimum cooling, the on-demand cooling system features a hydraulically driven cooling fan which only draws power when cooling is required. By utilizing on-demand cooling, accessory loads on the new powertrain are reduced, resulting in less fuel consumption.
Engineered for heavy duty container handling applications, the series comes standard with an integral mounted spreader capable of handling both 20' and 40' International Standards Organization (ISO) and domestic containers.
The spreader allows either mechanical or powered pile sloping while providing power slewing, gantry spreader sideshift and automatic twistlock functions using four pendular twistlocks that engage containers for hassle free container handling.
The truck's ECO-eLo performance mode intelligently reduces energy consumption without affecting performance. Oil-immersed brakes on the drive axle feature oil cooling for durability and are virtually maintenance free. The drive axle itself has reinforced spindles offering excellent sideways stability and long-term durability thanks to the strong end reduction shafts and gears. The wide heavy duty steer axle features a double acting, single steering cylinder with non-adjustable tie rods and has low maintenance requirements.
For easy service access, the top deck is designed with removable aluminum plates with quick disconnect latches which allow technicians to easily access and service major powertrain as well as driveline and hydraulic components. In addition, well-positioned sight gages facilitate simple daily checks and help reduce downtime with preventive maintenance.
---