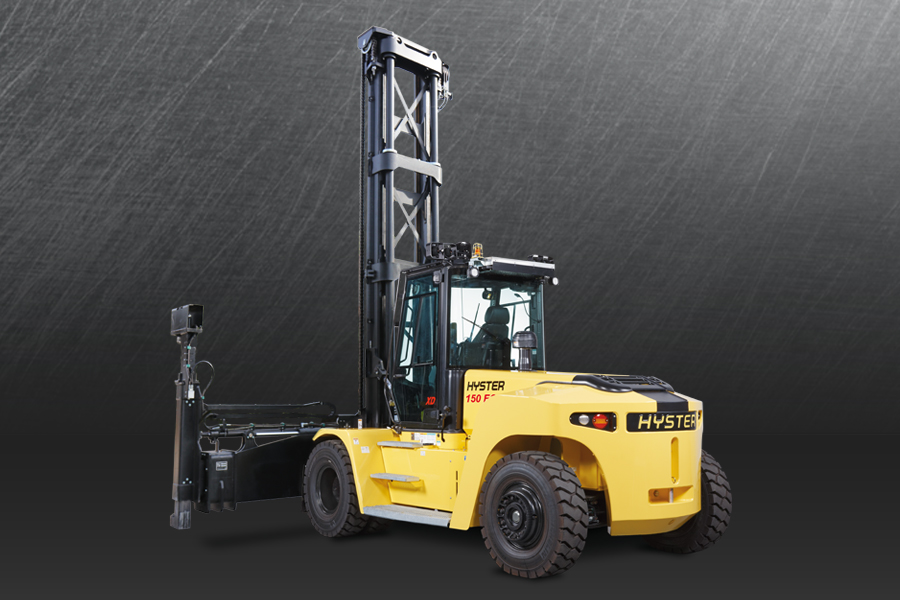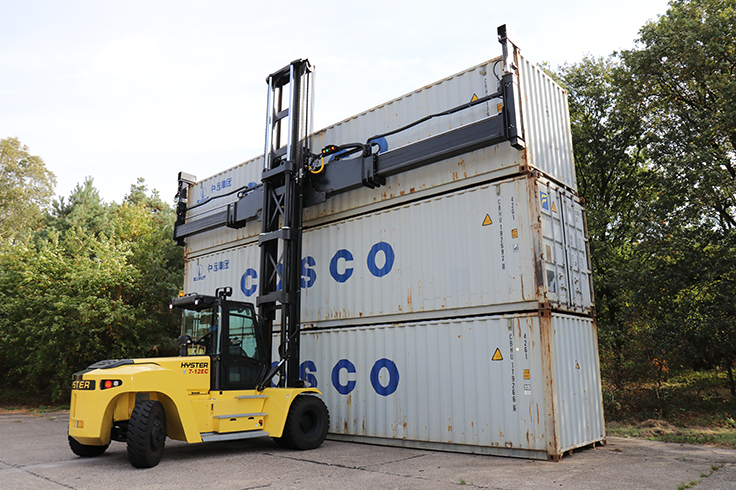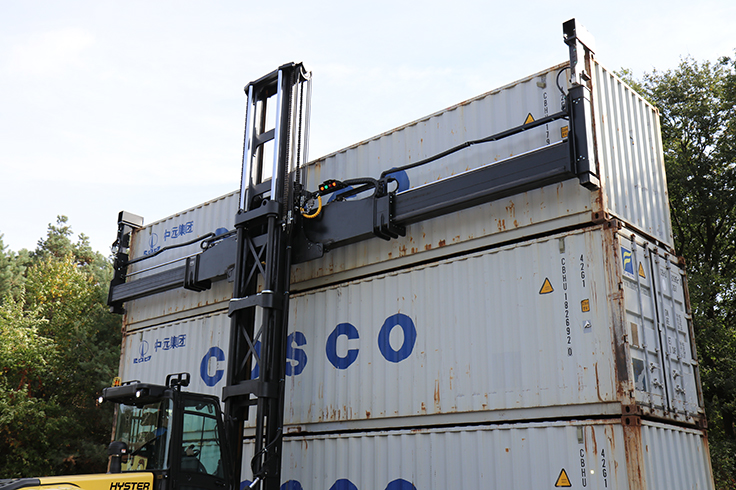 Robust, heavy-duty design
Ergonomic cab
Performance
Simplified service
Models: H150XD-EC4
Capacity: 15100lbs
Load Weight: 15100lbs
Max Lift Height: 390
Environment: Outdoors
Power: Diesel
Primary Task: Lifting and Stacking, Container Handling
Auto Manufacturing
Ports & Terminals
Details
Dependable Empty Container Handling
Optimizing costs in empty container handling operations
Equipment Type

Container Handlers
The robust frame and wide drive axle provide rock solid stability and long-term durability when handling empty containers at full height. The truck is also equipped with a heavy-duty mast and side lift spreader with movable vertical twistlocks for the handling of single empty ISO containers.
The ergonomically designed high visibility cab puts greater productivity within easy reach. Equipped with an armored glass top window, curved front and rear windows and steel doors with tempered glass, the operator cab provides excellent all-around visibility. Inside the cab there is more space with the largest entry area in the industry, more control with a full-color screen displaying performance data at the operator's fingertips and more comfort with an exclusive lateral sliding seat, adjustable steering column and foot pedal, plus ergonomic controls.
Performance optimization developments include on-demand cooling, load sensing hydraulics, RPM management and alternate engine idle speed to help reduce the total fuel consumption in most applications.
Unobstructed access to the engine compartment and conveniently located checkpoints enables rapid and efficient maintenance. All major components are readily accessible for servicing, resulting in shorter downtimes and increased productivity.
---