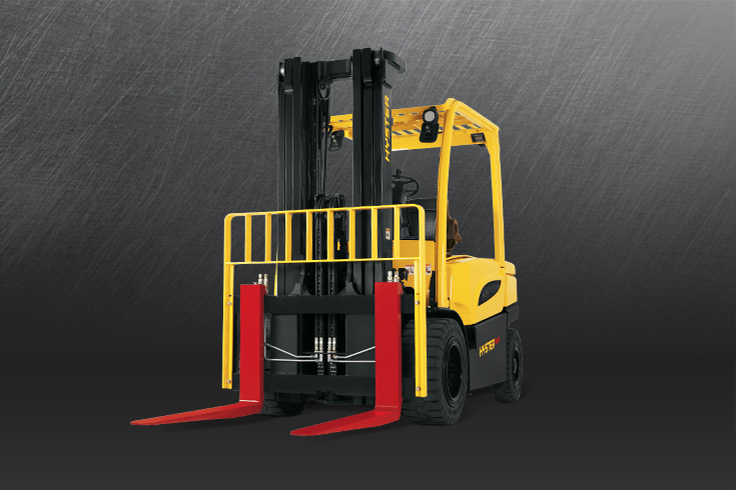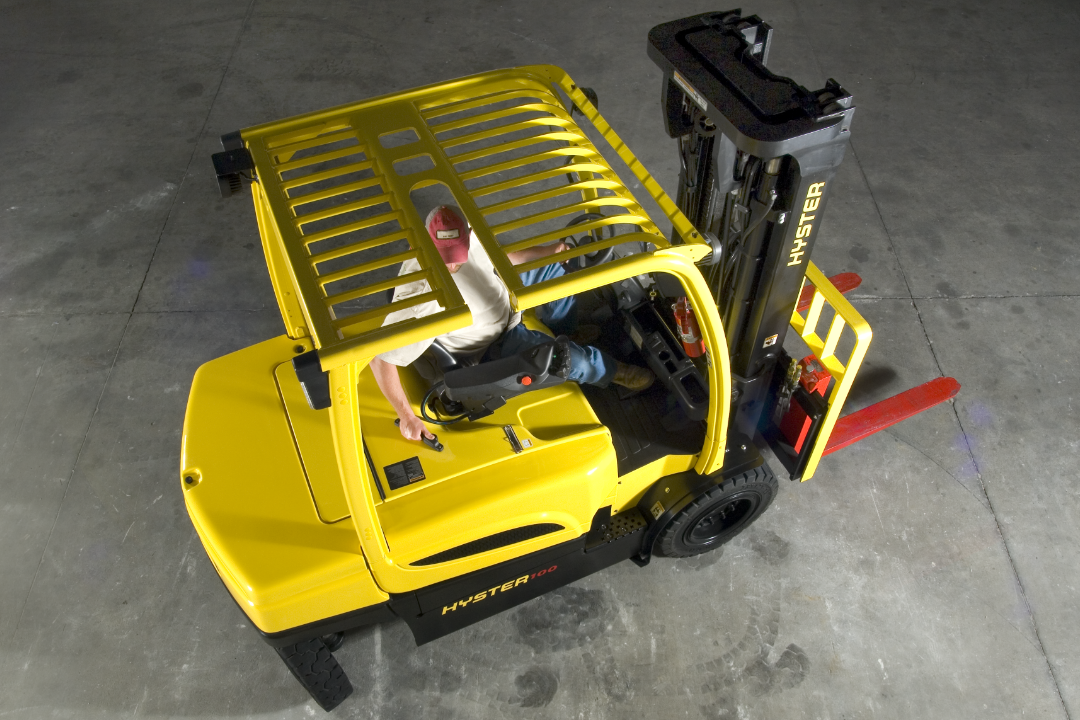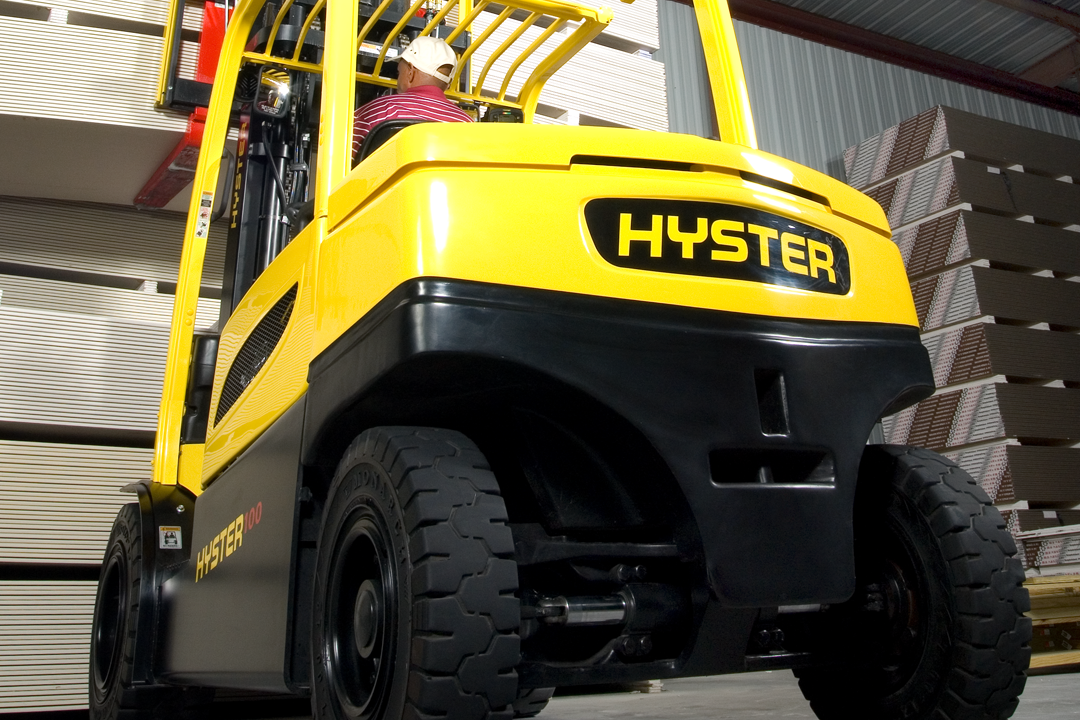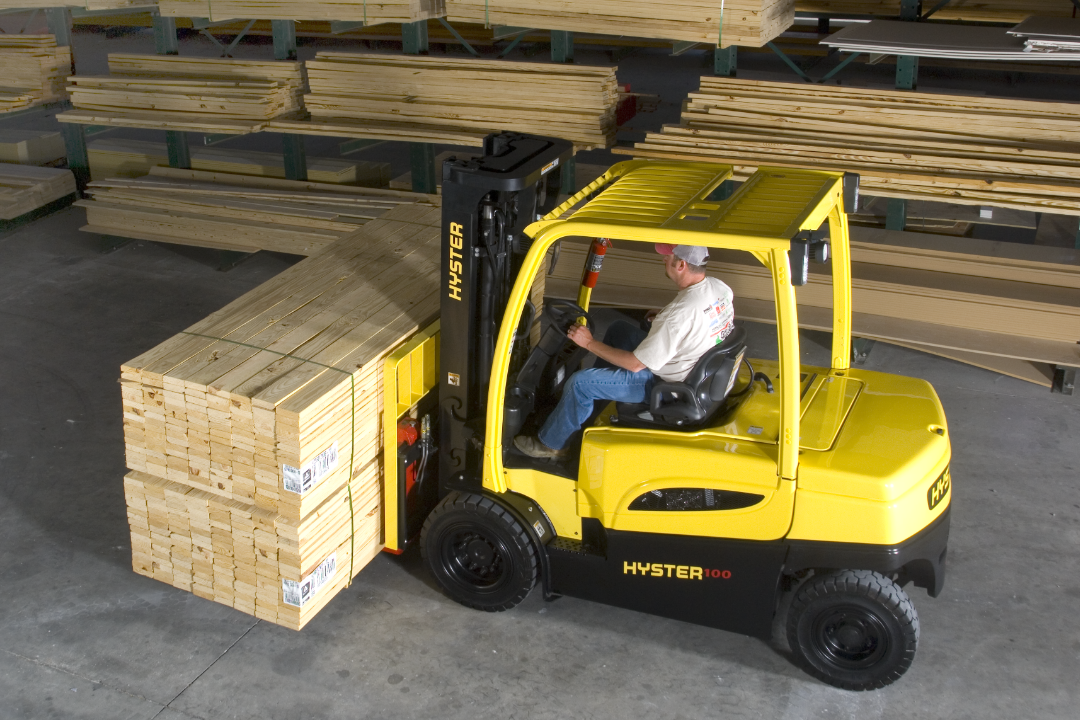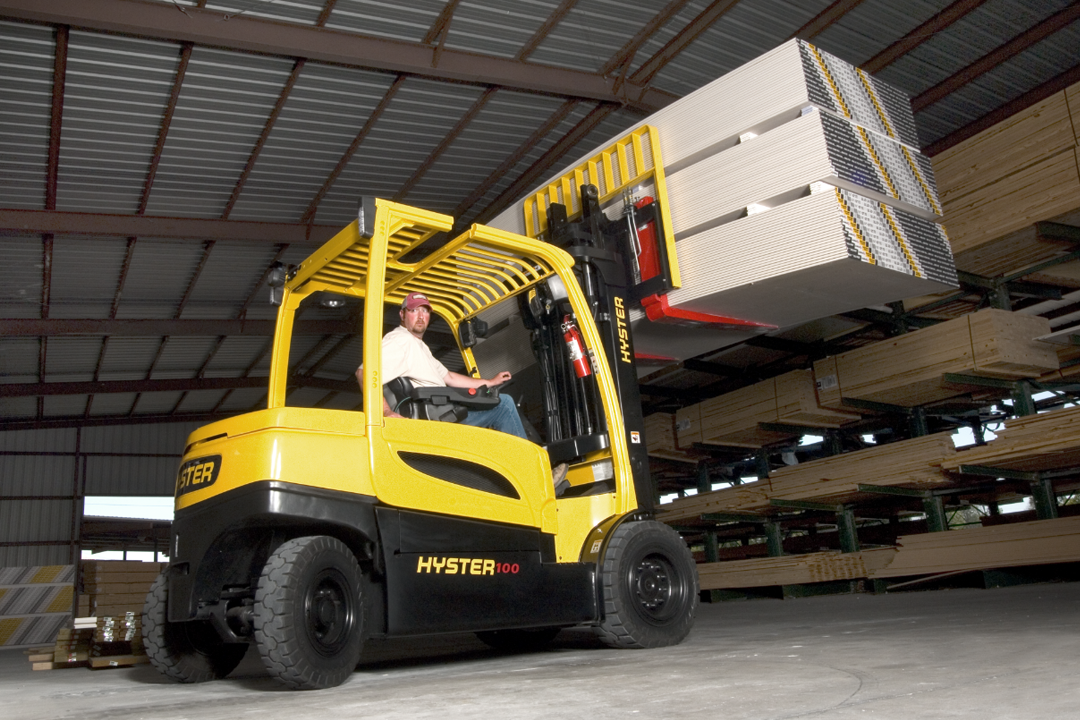 Simplified service
Ergonomics
Performance
Environmental application options
Models: J80-120XN
Capacity: 8000-12000lbs
Load Weight: 12000lbs
Max Lift Height: 236
Environment: Indoor, Outdoors
Power: Electric
Primary Task: Lifting and Stacking, Towing
Auto Manufacturing
Beverage
Chemicals & Plastics
Food
Metals
Paper & Packaging
Details
THE POWER YOU NEED WITH ZERO EMISSIONS
Continuing to bridge the gap between outdoor internal combustion engine (ICE) applications and indoor electric applications, the J80-120XN provides an environmentally friendly option for industries that have historically been ICE applications.
Equipment Type

4 Wheel Electric Forklift Trucks
By using AC motors and transistor controller technology for 100% of its traction and hydraulic systems, the J80-120XN series reduces maintenance requirements. Plus, its standard automatic park brake eliminates the maintenance and adjustments required of a manual park brake system, which means a lower cost of operations.
CANbus communications simplifies wiring. The two-piece floor plate and side plates can be easily removed for access to components. Lift-out floor plates require no tools for quick and easy daily operator checks. Removable side plates provide additional access to all major truck components.
Operators thrive with the automotive feel of the truck, along with easy on/off access and one of the most customizable, intuitive compartment designs on the market.
Forward placement and angle of pedals provide more operator foot room.
An adjustable armrest, mounted on the operator seat, positions the mini-levers in the most comfortable and efficient position. The armrest is cushioned and contoured to provide full forearm support.
The hydraulic functions, seatside directional control switch, horn and power disconnect button are all incorporated in the armrest to maximize operator comfort and ease of use.
The operator convenience station provides an industry-leading dash storage area with dedicated storage areas for markers, cell phone, PDA or 2-way radios, gloves, clipboards, pick tickets, beverages, flashlight, box-cutter— a place for almost anything an operator needs.
The J80-120XN series is built for powerful performance, industry-leading maneuverability and maximum uptime. It has the attitude of an IC truck, but the efficiency of an electric truck.
Adjustment of customizable performance parameters to match your application needs provides the optimum balance between performance needs and battery shift life.
AC technology delivers quick and smooth changes in travel direction, offering precise speed control with excellent acceleration.
Hyster-designed thermal management system maximizes performance during continuous operation, while preventing damage to components due to heat.
No two working environments are exactly alike. That's why Hyster Company gives you the option of tailoring your lift truck's performance and features to your application. Customize speed settings and directional control methods. Take advantage of Extended Shift functionality to maximize productivity. No matter what truck configuration you choose, your Hyster® lift truck will work as long and as hard as you do.
In response to customer requests for an electric truck that can be operated outside and in adverse environments, Hyster offers the following options:
Outdoor protection/wash-down package
Front mud guards
Tilt cylinder boots
These optional enhancements make the J80-120XN trucks suitable for outdoor use in applications where only internal combustion engine trucks have been successful in the past.
---