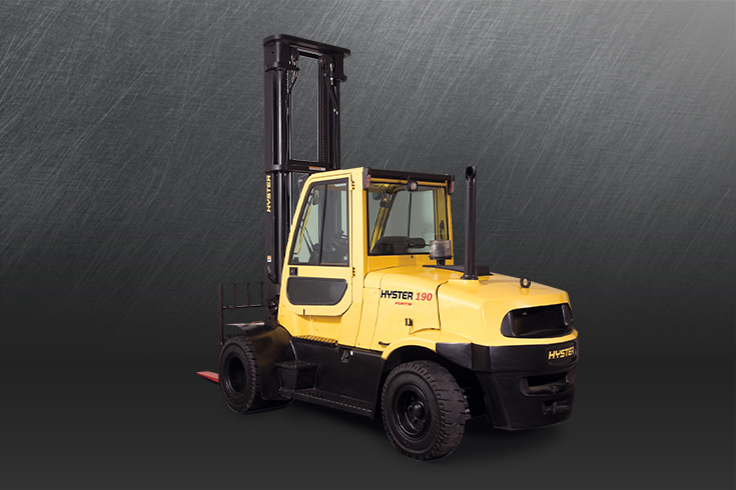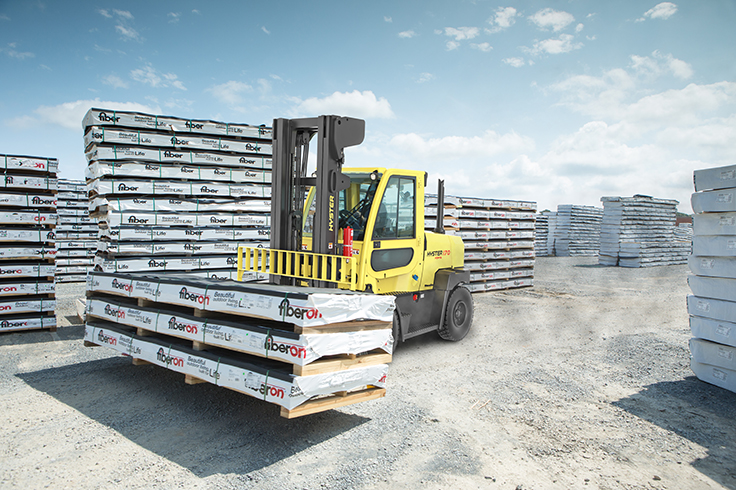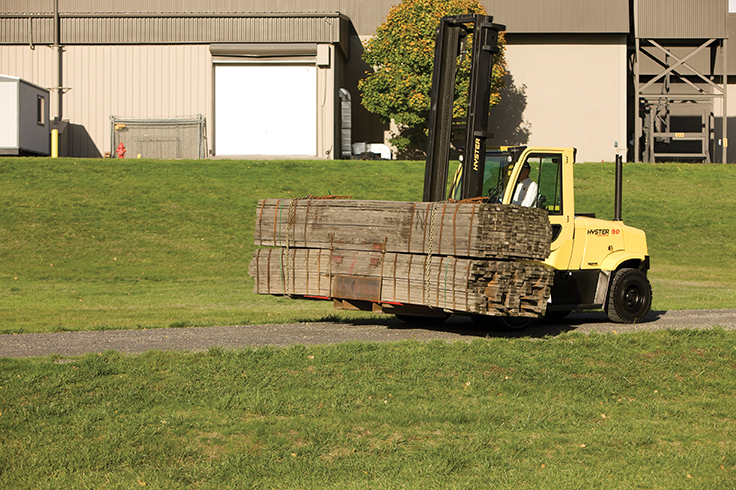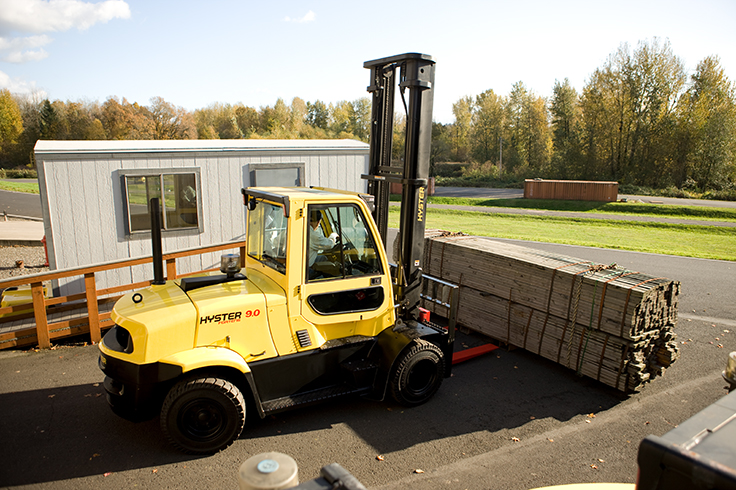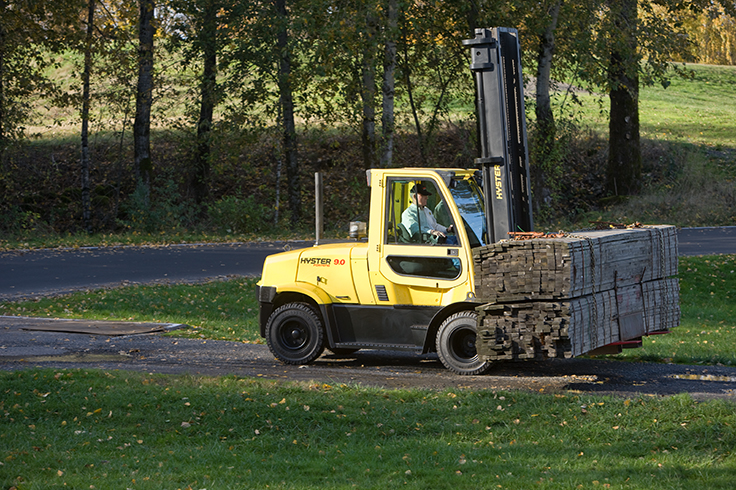 Auto Deceleration System (ADS)
Controlled rollback on ramp
Throttle response management
Hassle-free hydraulic systems
Operator-friendly design
Models: H170-190FT
Capacity: 17000-19000lbs
Load Weight: 19000lbs
Max Lift Height: 258
Environment: Outdoors
Power: LPG, Diesel
Primary Task: Lifting and Stacking, Towing
Auto Manufacturing
Chemicals & Plastics
Building Materials
Metals
Paper & Packaging
Wood
Details
DURABLE, DEPENDABLE AND PRODUCTIVE
Compact strength and proven performance for applications where size matters.
Equipment Type

Internal Combustion Pneumatic Tire Forklift Trucks
The heavy duty industrial use engine comes with a cast iron cylinder block and no HT (high tension) wires, distributor caps or rotors.
Performance optimization developments are included such as cooling on demand, load sensing hydraulics (power on demand), RPM management and alternate engine idle speed to help further reduce the total fuel consumption in most applications.
ECO-eLo performance mode reduces energy consumption by up to 15% compared with previous generation engines.
The transmission controls the rate of decent on a ramp when the brake and throttle pedal are released. This provides maximum control on a grade and increases operator productivity.
This feature allows the operator to manage their travel speed, according to the position of their foot on the accelerator pedal.
Hydraulic systems such as the leak-free O-ring face seal fittings reduce leaks for enhanced reliability. Non-mechanical, Hall-Effect sensors and switches have also been fitted which are designed to outlast the life of the truck.
Operator space is optimized, thanks to the modern overhead guard design and significantly expanded floor space. The truck also has an easy to use three-point entry design with a low step height.
---