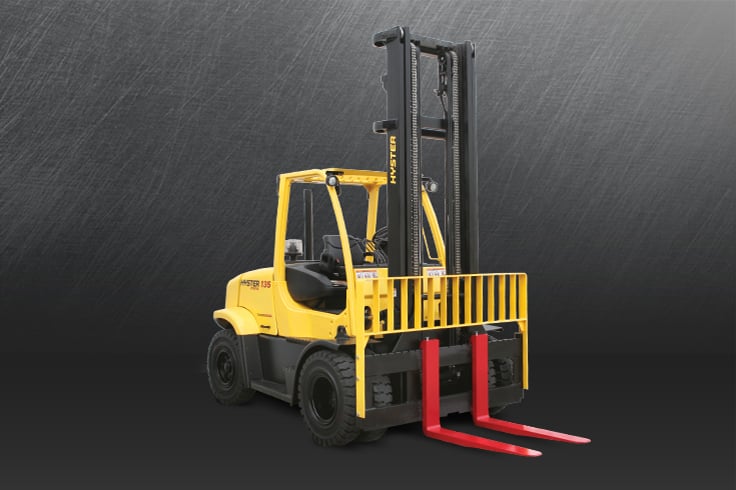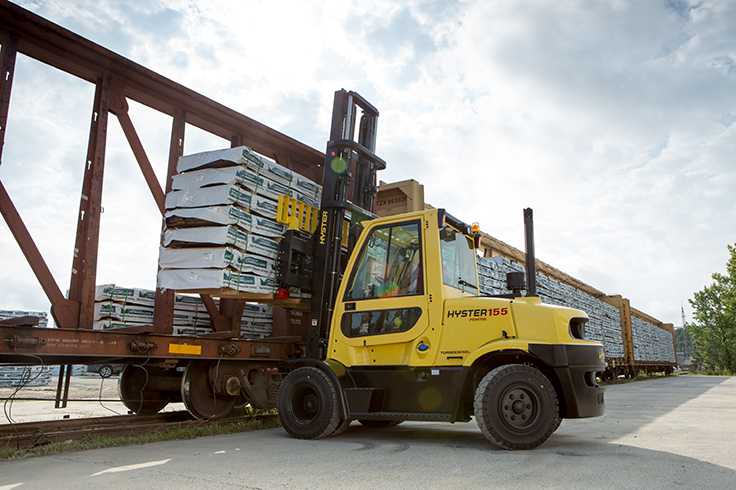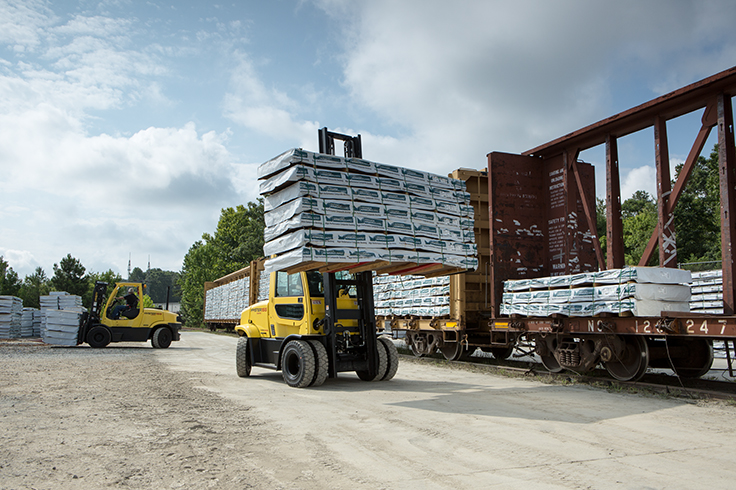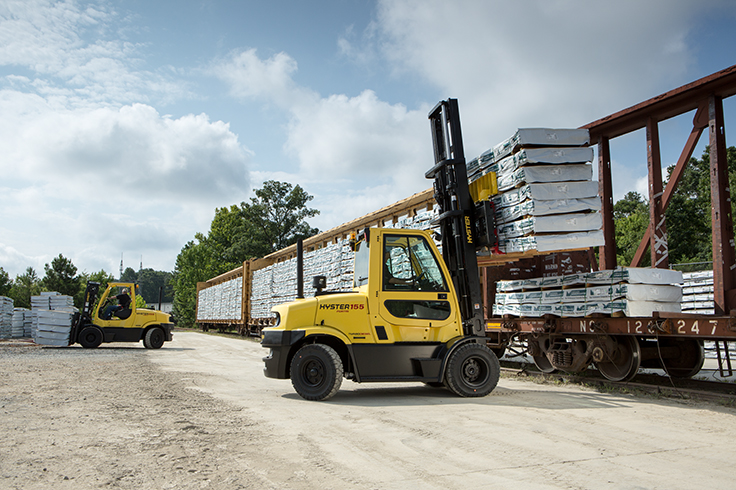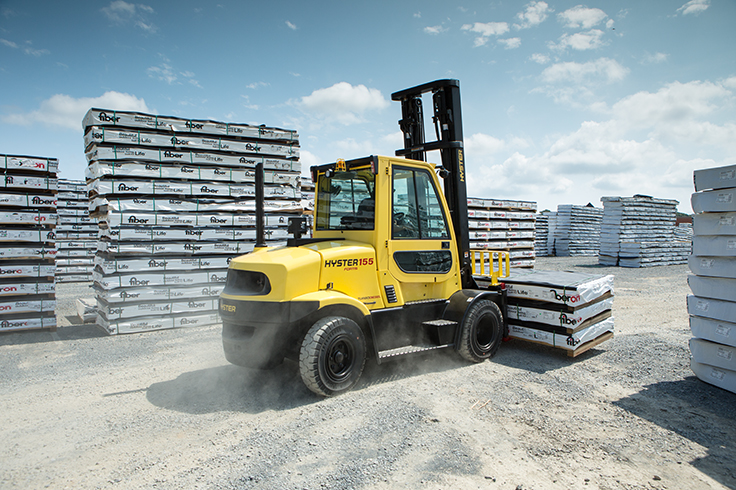 Industrial strength electronics
Cooling technology
Low cost of ownership
Exceptional ergonomics
Customized performance
Models: H135-155FT
Capacity: 13500-15500lbs
Load Weight: 15500lbs
Max Lift Height: 244
Details
POWER TO HANDLE YOUR TOUGHEST APPLICATIONS
Strength, reliability and low cost of operation for heavy-duty lifting.
Equipment Type

Internal Combustion Pneumatic Tire Forklift Trucks
Most of industrial lift truck downtime results from problems with the powertrain, brakes, electrical system, cooling system or hydraulic system. Advanced design of the H135-155FT series helps reduce those mechanical issues to keep your facility productive.
Industrial strength electronics, such as CANbus communication network, Hall-effect sensors, and IP66 sealer electrical connectors help increase durability and simplify maintenance when needed.
Standard combi-cooler radiator provides 4-row aluminum core for additional transmission oil cooling capacity for the most demanding and intensive applications.
Soft rubber isolator mounted radiators increase reliability and durability to significantly extend service life.
A superior counterweight tunnel design coupled with a "pusher" type fan and enhanced shroud design improves airflow and significantly reduces the recirculation of hot air to maximize cooling capabilities.
Radiators for diesel engines feature air to air intercooler technology for additional engine power and efficiency.
The H135-155FT series features multiple powertrain configurations that provide improved efficiency, while enhancing reliability and superior serviceability to reduce your operating costs.
Hyster® Variable Power Technology™, available on the PSI 4.3L engine or the Kubota 3.8L high output turbo diesel engine, provides adjustable performance modes that allow customers to boost productivity or fuel economy to fit their specific application requirements.
SUPERIOR SERVICEABILITY
Pacesetter VSM continuously monitors fluid levels and powertrain, reducing daily service checks and preventing major repairs.
Gull-wing hood door design offers superior service access to the engine compartment.
Daily checks are easily accessed and performed.
State-of-the-art on-board diagnostics reduce repair time and minimize expensive parts swapping.
Standard oil-cooled wet disc brakes significantly decrease brake maintenance.
Kubota 3.8L DOC engine provides maintenance-free emissions—no need to add fluids or remove filters for cleaning.
Extensive operator testing has resulted in a design of lift trucks that are easier and more comfortable to operate than the leading competitors.
Low noise level
Isolated drivetrain minimizes vibration and road-borne shocks
Rear drive handle mounted on overhead guard leg (optional) for reverse driving
An adjustable steer column and optional full suspension swivel seat
3-point entry features a large molded hand grip and open non-slip steps with a low step height during entry/exit.
Adjustable armrest that accompanies the optional TouchPoint E-hydraulic control moves with the seat and telescopes forward/ vertical in one simple movement to achieve a custom position
Choice of 5 different seats
Excellent shoulder clearance and floor space
Available on the PSI 4.3L engine and the Kubota 3.8L high output turbo diesel engine, Hyster® Variable Power Technology™ provides adjustable performance modes that allow customers to maximize productivity or fuel economy to fit their specific application requirements.
With selectable performance modes, the H135-155FT series can be tailored to achieve a balance of enhanced performance and superior fuel economy, or to boost productivity during peak business periods when moving more loads is integral to the success of your operation.
---