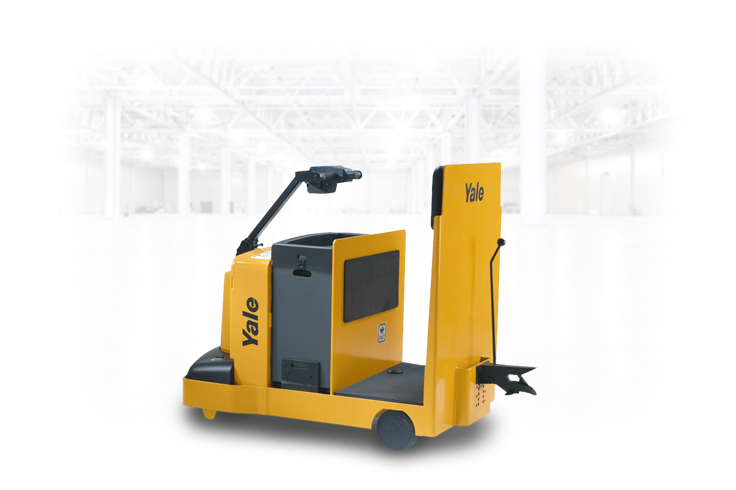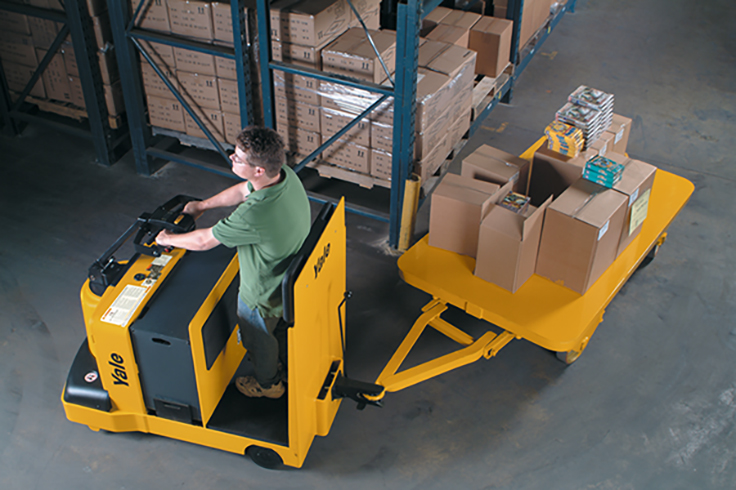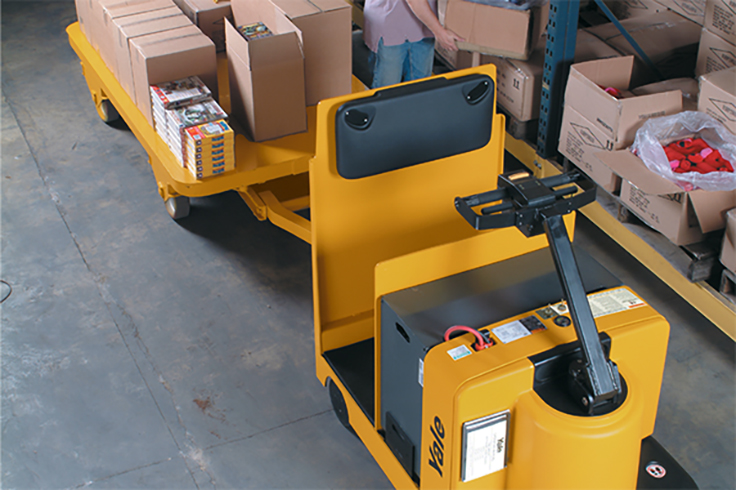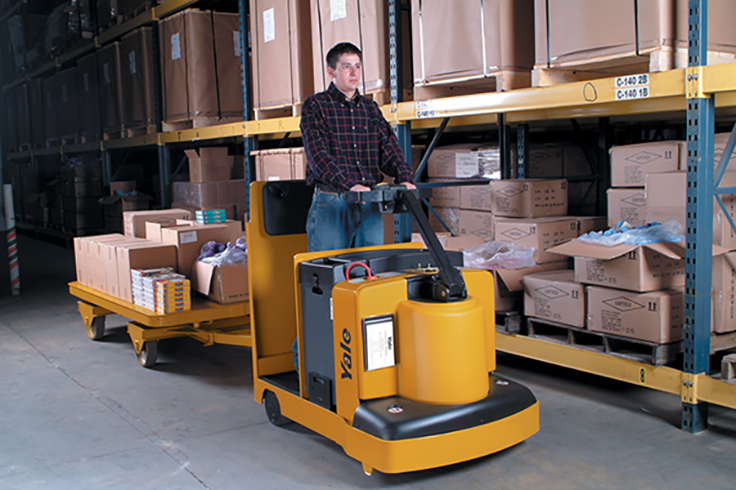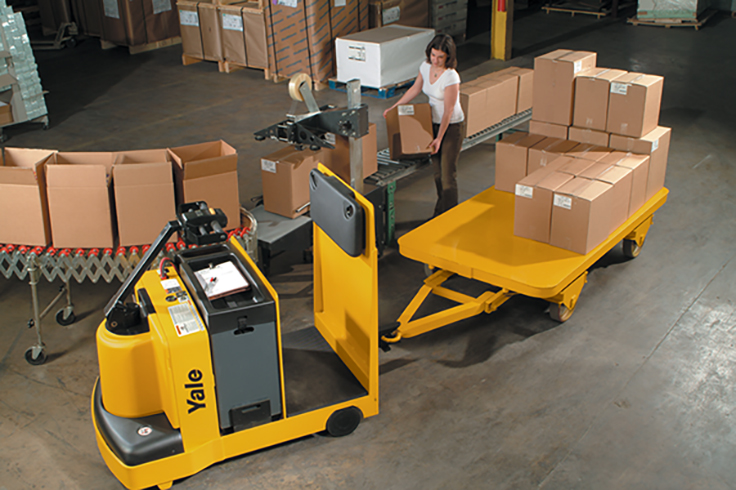 Ergonomics
Productive performance
Easy to service
Models: MTR005-MTR007F
Capacity: 10000-15000lbs
Load Weight: 7000lbs
Max Lift Height: -
Environment: Indoor
Power: Electric
Primary Task: Ground Level Transport Only, Lifting and Stacking, Towing, Order Picking
Details
Keep operations moving with outstanding productivity
MTR005-MTR007F tow tractors are engineered to efficiently carry out heavy duty tugging and tractor tasks, including low-level order picking and horizontal transportation.
Equipment Type

Tow Tractors
With best-in-class ergonomics, the Yale MTR-F series helps you get the job done by reducing operator fatigue and improving productivity.
Spacious operator compartment with:
Convenient floor-mounted switch for "rabbit" speed
Removable, thick cushioned floormat
Cushioned knee and back pads
Low step height
Vertically adjustable control handle design provides full control of travel, steering and horn with optimum maneuverability.
Steering column has three tilt positions
Narrow width 17-inch handle
Full rotary grip handle allows the operator to maintain full control of direction and speed
Brake levers conveniently mounted on the control handle
Large horn button
Yale tow tractors are built for dependable performance in tough applications.
Separately Excited Motor (SEM) technology provides enhanced performance and reliable traction control
Auto Deceleration System provides controlled deceleration when operator returns throttle to neutral, reducing fatigue and enhancing productivity
Jaw-type coupler automatically latches and manually releases
Robotically welded steel frame for strong, dependable performance
The MTR-F series trucks are designed with the smallest service details in mind. But, there's nothing small about their service access, helping make servicing fast, easy and convenient.
On-board diagnostics
Fused traction controller
Stationary traction motor eliminates cable flex
Integral steer bearings lubricated in the drive unit oil bath
---