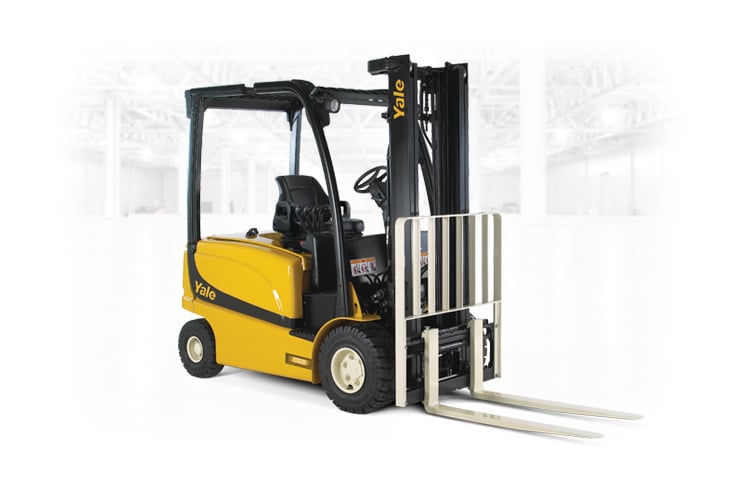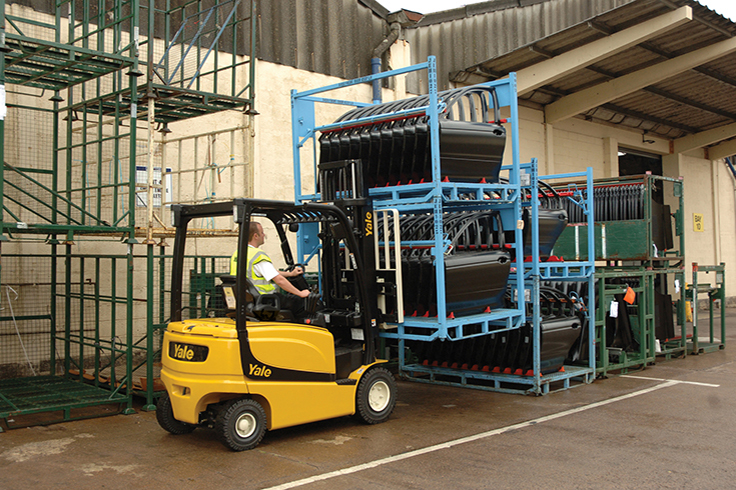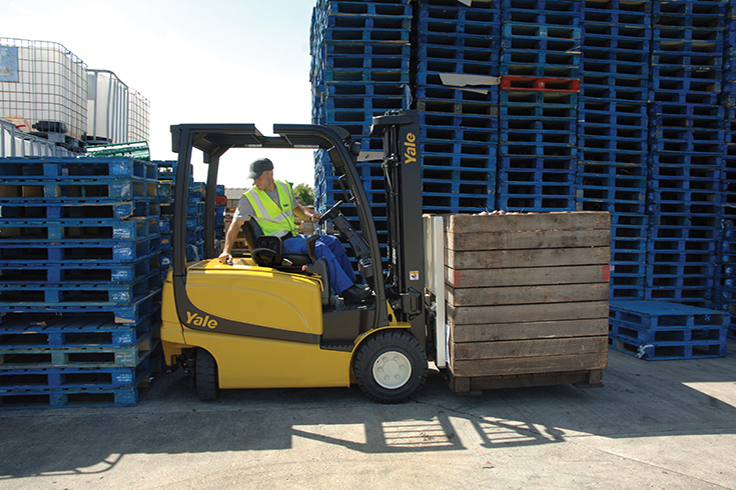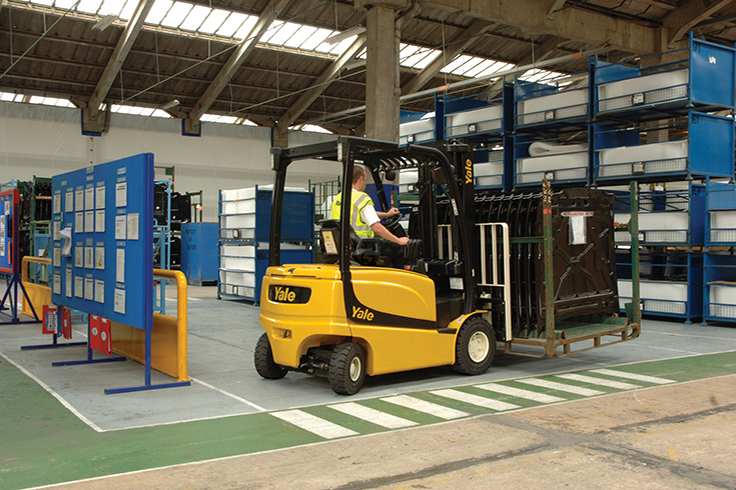 Ergonomics
Performance-enhacing features
Low cost of operation
Models: ERP045-070VL
Capacity: 4500-7000lbs
Load Weight: 7000lbs
Max Lift Height: 217
Environment: Indoor, Outdoors
Power: Electric
Primary Task: Lifting and Stacking, Towing
Auto Manufacturing
Beverage
Chemicals & Plastics
Food
Metals
Paper & Packaging
Details
Versatile lift truck with strong performance and no emissions
Ideal for indoor and outdoor applications, the ERP-VL is a versatile, reliable solution with excellent maneuverability.
Equipment Type

4 Wheel Electric Forklift Trucks
Operator comfort enhances productivity and reduces fatigue. With strong visibility, a smooth ride, precise mast positioning and low-effort steering, the ERP-VL series is designed from the ground up to be easy and comfortable to operate.
Pneumatic tires reduce vibration, for a compfortable ride even over rough surfaces
Drop Battery Box design provides low seat position and low step height, reducing operator effort for entry and exit
Large, textured grab handles
Seat-side thumb activated directional controls
Open floor plate design for up to 18% more floorspace
Extra-thick floor mat absorbs shock
Precisely positioned seat enhances visibility through the mast
ERP-VL series is packed full of performace-enhancing features.
Operator-selectable performance modes allow truck performance to be tailored to the application and operator skill level
AC motors provide powerful acceleration, fast travel speeds and fast lift/lower speeds
Zero turn radius steer axle and dual AC drive motors enable a tight turning radius, improving maneuverability and productivity
Ownership costs account for most of the cost of lift truck ownership, including periodic maintenance, repairs, power costs, brakes and other items. To help you save time and money, Yale engineered the ERP-VL with a focus on lowering truck operating expenses, reducing maintenance costs and extending maintenance intervals.
On-board diagnostics for fast troubleshooting
Easy component access, including easily-removable floor plates and a rear-hinged hood that opens nearly 80 degrees
CANbus tecnology that reduces wiring and connections
Battery side extraction (optional) with rollers and new low-profile side gate with quick release mechanism for quick, efficient battery access and charging
Power-assist braking automatically utilizes traction motor braking in proportion to operator brake pedal pressure to reduce braking demand and extend component life
---